Marco Elias Gonzales is a famous pitcher who currently plays for the Seattle Mariners in the Major League Baseball
The Colorado Rockies selected pitcher Marco Gonzales in the 29th round of the amateur draft in 2010, but he declined to sign.
Meet Frank Gonzales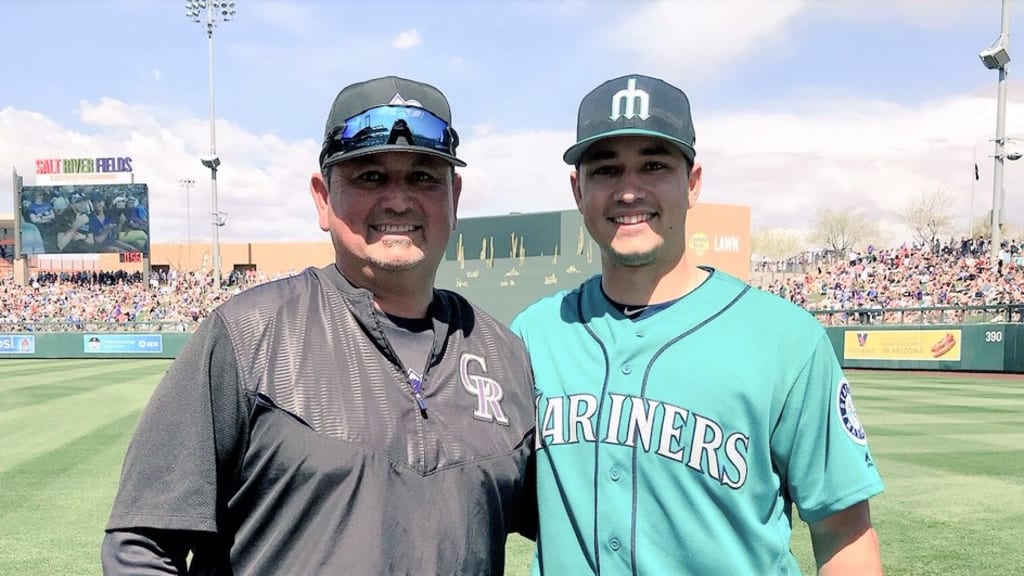 Frank Gonzales who is a Colorado native, attended Colorado State University. He was drafted in the 16th round of the 1989 Amateur Draft by the Detroit Tigers, and he played in their minor league system from 1989 to 1995 before spending the 1996 season in the Chinese Professional Baseball League.
In 1997, he returned to the United States and played in the systems of the Pittsburgh Pirates and the Boston Red Sox before finishing the season with the independent Elmira Pioneers.
In 1998, he returned to Elmira and finished his career with the Somerset Patriots in 1999. Gonzales reached AAA on multiple occasions while pitching in an affiliated ball but was never able to make it to the major leagues. He had a minor league record of 52-41 with an ERA of 3.91 in 239 appearances
Meet  Gina Gonzales
Gina Gonzales is Marcos's mom. Gina is a firefighter who works at Loveland Fire Rescue Authority.
Gina is no stranger to Northern Colorado as she was raised in Golden and received her Bachelor's degree in Animal Science from CSU. While attending CSU, she fell in love with Frank, who was later selected by the Detroit Tigers in the 1989 amateur draft.
They traveled extensively, estimated that they moved more than 30 times in seven years, and lived in seven states and five different countries. Additionally to Venezuela, Mexico, Puerto Rico, Taiwan, and Canada, Frank participated in winter ball.
They decided to establish their "home base" in Fort Collins, and Gina returned to her alma mater to work as a veterinary specialist technician at CSU. Her husband continued to play baseball for a few more years, serving as the club team's coach at CSU for seven years and leading them to seven National Championships.
Gina's first job was as a veterinary technician for 20 years, ten of which she spent at the CSU Veterinary Teaching Hospital, where she specialized in large animal emergency and critical care.
She has been a technician in Technical Animal Rescue since 2003 and was invited to be the animal rescue specialist within the LFRA Special Operations Team in 2008. She became addicted to the fire service and has worked as a firefighter ever since