What Is Eduardo Rodriguez's Record?
Eduardo Rodriguez And The Boston Red Sox
The Orioles traded Rodrguez to the Boston Red Sox on July 31, 2014, in exchange for Andrew Miller.
General manager Dan Duquette of the Orioles said he "offered around 50 different pitchers" to the Red Sox before agreeing to sell Rodrguez, who the Red Sox "needed" in exchange for Miller.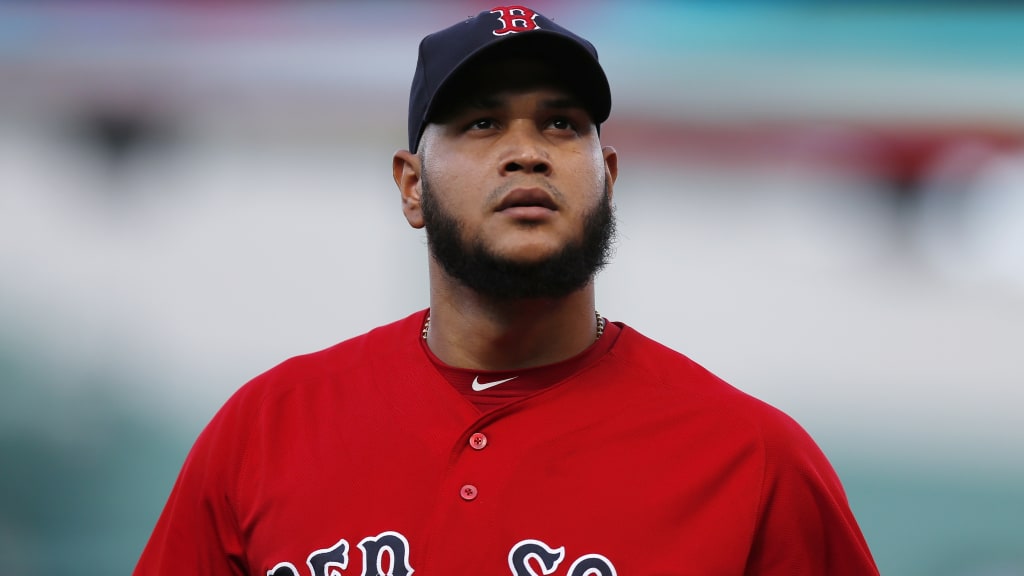 Rodrguez began his Red Sox career with the Eastern League's Portland Sea Dogs. Rodrguez had a 3–1 win-loss record with a 0.96 ERA in six starts for Portland, with 39 strikeouts and eight walks.
He pitched seven innings against the Durham Bulls in the Governors' Cup Finals for the Triple-A Pawtucket Red Sox of the International League during the International League playoffs.
The Red Sox added Rodriguez to their 40-man roster after the 2014 season to keep him out of the Rule 5 draft. In his first eight starts of the 2015 season, he was 4–3 with a 2.98 ERA for Pawtucket.
In June 2015, Rodrguez (left) was photographed with catcher Blake Swihart.
Rodrguez won his MLB debut on May 28, 2015, when he pitched 7+23 shutout innings in Boston's 5–1 victory over the Texas Rangers at Globe Life Park.
Rodrguez only gave up three hits and two walks while striking out seven batters on 105 pitches, 68 of which were for strikes.
Rodrguez not only became the youngest Red Sox pitcher to make his road debut since 21-year-old Roger Clemens took on the Cleveland Indians in 1984, but he also became the youngest Red Sox starter to win his road debut since Billy Rohr in 1967.
On June 3, he pitched seven innings while allowing only one run, and on June 9, he pitched six scoreless innings.
Rodrguez became the only pitcher to start his major league career with three starts of at least six innings, one or zero earned runs allowed, and at least seven strikeouts since the introduction of the ERA as an official statistic in 1912.