Tennessee Titans is a professional American football team based in Nashville, Tennessee. The Titans compete in the National football league as a member club of the American Football Conference South division.
We take a look at the Tennessee Titans Best Players Of All Time. Even though a lot of players have made immense impart on the team over the years, some players stood out and would be accepted by all as some of the best Tennessee Titans Players Of All Time.
 Steve McNair, Quarterback, 1995-2005
"Air McNair" took the Titans to the playoffs four times and split an MVP award with Peyton Manning, while also getting selected to three Pro Bowls and picking up a Walter Payton award in 1993 for good measure.
McNair threw 156 touchdowns in the 10 years he played for Tennessee, rushing for 36 more. If Kevin Dyson had made it one yard further, he'd also have a Super Bowl ring.
Bruce Matthews, Center, 1983-2001
Bruce Matthews is the only player who played for the Tennessee Titans to be in the Hall of Fame, but that's not all he has on his résumé with the team. Matthews appeared in a ridiculous 14 Pro Bowls and was an All-Pro selection 10 times. Add to that the number of years he played in the league (19 years) and you see why Matthews was an easy choice for the Hall of Fame, since he may be the best center to ever play the game.
Currently, Matthews is with the Titans as offensive line coach, under his former teammate and fellow Hall of Fame offensive lineman Mike Munchak.
Keith Bulluck, Linebacker, 2000-2009
Keith Bulluck is the best defensive player in the history of the Tennessee Titans. He was a tackling machine, a leader on the field, and seemingly, an all-around nice guy. The three-time All-Pro totaled 770 tackles, 15 forced fumbles, 69 defended passes, 19 interceptions, and 18 sacks while he was with Tennessee. Not to mention the fact that from 2002 onward, he didn't miss a single game.
He was durable, he was reliable, he was consistent and he was even occasionally a playmaker.
Eddie George, Running Back, 1996-2003
The Heisman Trophy winner, Eddie George was the Titans' primary runner, he only came short of 1,000 yards once and earned a trip to four Pro Bowls on the way. You don't see that level of durability in running backs anymore. The combination of Eddie George and Steve McNair kept the Titans relevant even when the team was in flux.
In total, while with Tennessee, George's numbers look like this: 2,733 carries, 10,009 rushing yards, 2,144 receiving yards, and 74 touchdowns.
Jevon Kearse, Defensive End, 1999-2003, 2008-2009
Jevon Kearse is well known as "The Freak" for his athleticism, he was the best pass-rusher in Titans franchise history. In his first year as a player, he showed just how he earned that nickname by picking up 14.5 sacks and forcing eight fumbles. After that, he hardly saw a snap that didn't have him double-teamed.
Even so, he finished his career with 74 total quarterback sacks, 22 defended passes, 28 forced fumbles, and 245 total tackles.
Derrick Mason, Wide Receiver, 1997-2004
Derrick Mason spent a lot of time as a Baltimore Raven, but most of his prime playing career was spent with Tennessee. Even though the Titans are stacked at the receiver position right now, Mason is undoubtedly the most talented receiver that ever played for the team.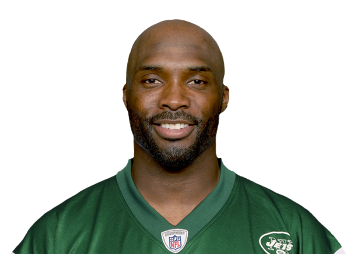 In his time with the team, Mason had 453 receptions, over 6,000 receiving yards, and 39 touchdowns. He also made a couple of Pro Bowls.